Dr. Dirk Graves and Dr. DJ Morris are optometrists in Clemson providing complete eye care services for the surrounding communities.
As licensed optometrists, Dr. Dirk Graves and Dr. DJ Morris provide exams, diagnoses, and treatments of all disorders that affect the eye or vision. Learn who they are!
---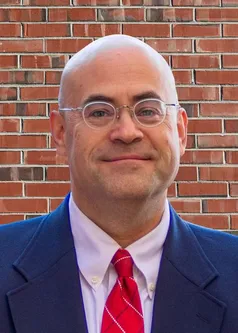 Dr. Dirk Graves, O.D.
Dr. Dirk Graves was born in Sioux Falls, South Dakota. He attended the University of South Dakota, and graduated in 1993 with a bachelor's degree in biology and chemistry. He received his master's degree in 1994. In 1999, he graduated with his doctorate degree from the Southern College of Optometry in Memphis, TN. He joined the Family Vision team in early 2002, coming along side Dr. Randall Baughman.
Dr. Graves enjoys helping patients and has a strong interest in glaucoma, dry eye disease, pediatric vision care and sports vision performance. Outside of the office, he has served in the the Williamston Lion's Club, Piedmont Optometric Society, and is a member of the American Optometric Association.
He and his wife, Jennifer, have three children. When he isn't working he sometimes wishes he was playing golf, but when he does play golf, he wishes he was at work helping patients!

---
Dr. DJ Morris, O.D.
Dr. DJ Morris was born and raised in Seneca, South Carolina. He attended the University of South Carolina before receiving his Doctorate of Optometry degree from the University of Alabama Birmingham School of Optometry in 2016. While attending Optometry school, he served as President of the Sports Vision Club, as well as a University Ambassador. Upon graduating from UABSO, he was awarded both the Goodlite Pediatric Excellence Award and the 2016 Alabama Optometric Association Leadership Award. He joined the Family Vision team in 2016.
Dr. Morris is the praise and worship leader at O'Zion Baptist Church. He is also a member of the Tri-County Technical College Board of Visitors. He spends the majority of his free time working out or tutoring students. Dr. Morris enjoys traveling and has recently fallen in love with cruising around the world. He has one child, his black lab pup named Gary.